_How To Help
_
Since we do not charge for our services, PCAT Literacy Ministries, Inc. relies on financial support
from community and corporate foundations, and from individual donors, including donations of
program supplies and volunteer services.

Without the generous contributions of partners, sponsors and volunteers, PCAT would be
unable to provide our young primary grade students, (K-2), with individualized instruction
that improves academic performance and school readiness. Parents would not be given the
tools they need to gain independence and self-sufficiency.

Studies show that grade level literacy by age 8 is highly correlated to success in school,
including graduation from high school (Daniel et al., 2001), while the inability to read is highly
correlated to a host of poor outcomes as a teen and adult, such as school drop out, juvenile
delinquency, teen pregnancies and unemployment (Lloyd, 1978; McGill-Franzen, 1987;McGill-
Franzen & Allington, 1992).

One in six children who are not reading proficiently by third grade will drop out of High School, a problem that is magnified by poverty (Annie E. Casey Foundation, April 2011).

We need your help to assist these young students improve their reading levels, so they do not
become a statistic.

---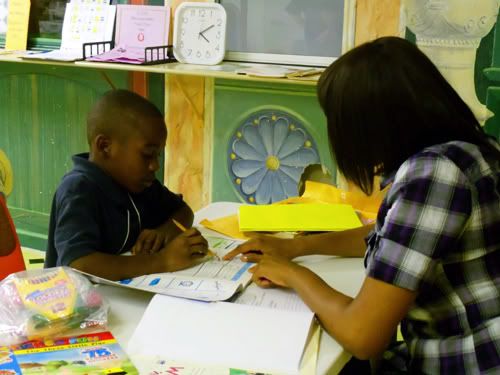 A volunteer helps a student with a question during his one-on-one tutoring time.

Donate Books and Program Supplies
_
Donations of books and program supplies are always welcomed and appreciated.

Books

PCAT Literacy Ministries has found that there is a correlation between the students who regularly read at home and their increased reading and reading comprehension levels. Since low-income, inner-city children rarely own their own books, PCAT students receive age-appropriate story books to take home. We are in need of books for children ages five (5), six (6).

Program Supplies

Research shows that a comprehensive after-school program can increase a child's performance in school and improve attitudes about learning. To help facilitate a positive learning experience and to assist our students increase their reading skills, we are always in need of educational resources that support our curriculum.




_Needed Resources
_"My First Ticonderoga" #2 pencils

Boxes of crayons

Boxes of colored pencils

White board erasable markers

Pencil erasers

_Individual pencil sharpeners

White board dry erasers

Colored paper

Glue-sticks

Book bags

Magnetic alphabet pieces